Chief of Staff & General Counsel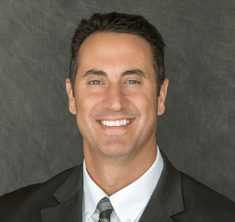 Prior to beginning his current role at The HCI Group, Matthew Polimeni was an Assistant State Attorney for almost seven years. He tried more than 50 jury trials focusing on major crimes, such as homicide, child homicide, child abuse, armed robberies, and other victim crimes involving violence and firearms. Matthew also served as a Division Chief during this time, supervising multiple attorneys and helping them evaluate and prepare cases for trial through a mentorship relationship.
In November of 2017, he joined The HCI Group, a global leader in healthcare IT consulting, as our General Counsel. In May of 2019, Matthew was named as HCI's Chief of Staff. Matthew helps drive and support all executive initiatives, while overseeing our Human Resources department, managing our intra-organizational relationships, and continuing HCI's positive track record of fostering strong and successful partnerships with our current and prospective clients. In his dual role as General Counsel, Matthew supervises all business litigations, labor and employment disputes, contract disputes, non-compete disputes, and provides the final legal review for all new business proposals in both the provider and business to business spaces.
Matthew is HCI's entity for corporate compliance at the local office in Jacksonville, Florida, as well as in the 40+ states that HCI does business in across the United States. He also ensures corporate compliance with HCI's international entities in countries such as the United Kingdom, Australia, Canada, New Zealand, and the United Arab Emirates.