Executive Vice President of Operations and Strategy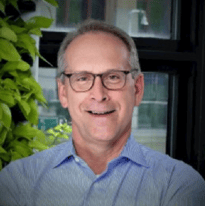 Chris Belmont has more than 35 years of leadership in some of the world's most respected patient care organizations. He is the former Senior Vice President and Chief Information Officer of MD Anderson Cancer Center in Houston, ranked the No. 1 cancer center in the nation by U.S. News & World Report. He also previously served as CIO and Senior Vice President of Ochsner Health System, Louisiana's largest nonprofit, academic, multispecialty healthcare delivery system.
In addition to his leadership roles at Ochsner and MD Anderson, Belmont has previously held senior IT positions at top healthcare technology companies, including Siemens Medical Solutions and IBM Global Business Solutions as well as CEO of Intelligent Retinal Imaging Systems. He earned his Master of Business Administration from Southeastern Louisiana University in Hammond, La., and has been a member of Epic Emeritus Program, HIMSS, CHIME and the American College of Healthcare Executives (ACHE). He has also been on the advisory boards of Dell, 3M, VmWare, Cognitive Scale (AI) and several startups. He was recognized by Becker's Hospital Review as one of the 100 Hospital and Health System CIOs to Know in 2015 and 2016.